How to Use Your IT Team to Crush Your Competition
Today's business owner and executives have so many daily distractions and sometimes delegating responsibilities can be a challenge. When it comes to your company's information technology, hiring an educated IT team to handle this part of your business can save you time and money while also keeping your customers' information secure in the modern world of cyber-security threats.
Fill in the form below to download your free guide.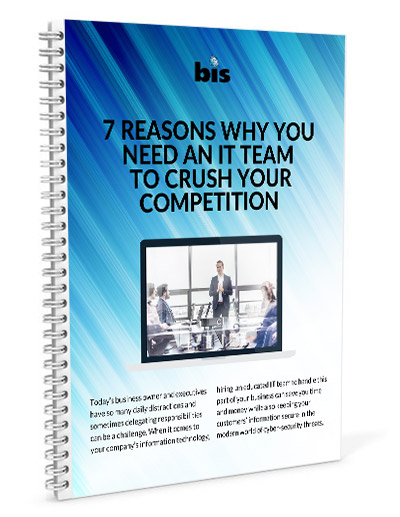 Download Your Free Guide:
7 Reasons Why You Need an IT Team to Crush Your Competition