In recent months, churches big and small have turned to online video streaming to broadcast their weekly religious services to their congregations. For many, a church service is an intimate and personal experience, and tuning in online is less than ideal. There are many benefits to continuing to stream your services online even as sanctuaries and churches are able to open their doors.
Online streaming allows sick, elderly, or out of town members to watch the service when they can't be there in person. It also allows your congregation to re-watch sermons that moved them at a later date. Finally, online streaming is one of the easiest ways to reach a large, new audience – a must for churches looking to fulfill missionary goals.
But if your church is small or unfamiliar with digital technology, maintaining a live online stream of services can seem overwhelming. But it doesn't have to be! With a few preparations, you can stream your services every week with ease. Follow this simple guide for what you need to successfully host online religious services.
A Streaming Platform
To post your service video online, you'll need a streaming platform. A streaming platform is a site or tool you use to publish your video online so users can watch it live or after the fact. There are many options for streaming platforms, from public websites to streaming software to your own website. The platform you use should be based on how easy it is to use, what your ultimate goals are, and your time and budget constraints.
Here are a few of the most popular choices:
Facebook
Facebook is by far the most popular streaming service for church services. That's because using the Facebook Live feature to stream your video content is so easy. Many churches already have Facebook profiles, and most of your congregation is already engaged in the platform. That means you don't need to set up new accounts or learn new posting methods to have your stream reach your church members, and they can access your content in a way they're already familiar with.
Facebook does have cons worth considering. First, Facebook Live's video content is not easily accessible to users that don't have a Facebook profile. Embedding your videos for cross-posting is not user friendly, and non-platform users may find it hard to open your links and videos. Additionally, you may run into problems with Facebook's copyright laws if you post worship songs or other material you don't have a license for.
YouTube
YouTube is the biggest video platform in the world, with over one billion hours of content watched every day. That kind of traffic means their developers have worked hard to make their streaming service easy to use, minimize glitches, and be widely available to users and publishers.
There are a few key benefits to using YouTube to stream religious services. Users can access YouTube content without signing in, making it easily accessible for church members that may not be tech-savvy or have a social media presence. It also allows for easy video embedding, so posting your video stream on your church website is simple and fast. Finally, YouTube has a giant millennial and Gen X audience, so your message is more likely to reach organic users than with other streaming platforms.
Of course, YouTube doesn't have as many active subscribers as other platforms such as Facebook Live. That means your casual members may not get a notification about upcoming live streams unless you post announcements on other platforms. You'll also need a dedicated YouTube channel to post video content, which many small or mid-sized churches don't have.
Third-Party Options
There are many third-party options available for churches to live-stream video content. Some of the most popular choices include churchstreaming.tv, DaCast, and BoxCast.
These are paid streaming subscriptions, so you'll pay a monthly or annual charge to use their services. Many of them have commitment plans, which is why some churches are wary of using them. But paying for the service means you'll get dedicated customer support, convenient features like the ability to cross-post on social media, and a lower competing audience for bandwidth. These services also allow you to bypass the copyright laws that make posting entire services on free platforms more difficult.
A Strong and Secure Network
You'll need to be sure your internet connection has enough bandwidth to record and stream your live service. The easiest way to guarantee this is to get a dedicated internet connection for online church services. You should also be sure that your network has the right security measures in place to protect your stream from hackers or cybercriminals. An IT Provider like BIS can help you set up and secure a proper network.
A Camera
Once you've decided on a streaming platform and secured a strong internet connection, you'll need the proper video equipment. For small churches streaming on a temporarily, a smartphone or tablet may be enough to capture and post your services. Though they can capture Instagram-worthy photos and have acceptable editing software, they won't give you the same high-quality images and streams as a professional camera or camcorder.
For larger churches that want to stream regularly, you'll need at minimum a professional camera with an HD lens and HDMI output. There is an infinite number of brands, models, and features available in camera equipment, each offering pros and cons. Be sure you choose a camera that captures a clean image, is easily hooked to your computer and has the distance range you need to broadcast your service.
A Tripod
Nobody likes a wobbly video. You may be tempted to have another member hold your video equipment, but even the small motion of breathing can offset a camera image. A stable tripod is the best way to guarantee a smooth, still video stream.
The best video content is filmed at eye-level with the preacher or speaker. This keeps side distractions to a minimum and projects a realistic, wide view of the podium. Set your tripod so that it sits at eye-level and offers a comfortable area of space to either side of the speaker.
A Video Encoder
A video encoder compresses your recorded video and gets it ready to be published online. In the simplest terms, it translates your video stream into a language that host sites and streaming platforms can translate and post.
Video encoders come in two options: software encoders or hardware encoders. The two options do essentially the same thing, but they each present a unique set of pros and cons.
Hardware encoders exist outside of your computer or video software. They hook to your recording device and your computer and have only one function – to use encoding algorithms to encode your video stream. They're a good choice because they are easy to use, deliver superior performance and load speeds, and typically have minimal problems uploading high-quality video images. But they're also more expensive, are not as functional, and don't have the upgrading capabilities that other encoding options provide.
Software encoders are computer-hosted software programs that encode your video streams. They're affordable, versatile, and customizable, allowing you to tailor their function to meet your streaming needs. But they're also completely reliant on your computer's CPU and bandwidth capabilities to do their job, which can present problems if you have a weak signal or network.
Now that you know the tools you need to successfully stream your religious services online, it's time to get to it! If you need help setting up your network or streaming your content online, we can help! Contact us today!
RELATED:
Coronavirus: How to Prepare Your Staff to Work Remotely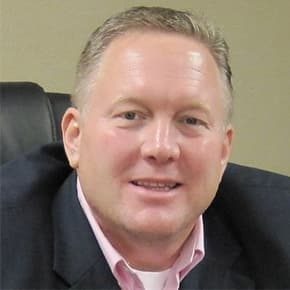 Phillip Long – CISSP, CEO of BIS Technology Group, along with his team of marketing and information technology experts, will walk you through an overview of what your business should be doing to protect your data and plan your digital marketing strategies.
About BIS Technology Group
BIS Technology Group is the technology leader on the Gulf Coast and is comprised of four divisions: Information Technology, Web Design & Digital Marketing, Office Equipment and Business Consulting. Together these divisions help local businesses exceed expectations and allow them to group to their full potential while minimizing risks. To learn more about BIS Technology Group, visit bistechnologygroup.com.
You may reach out to us at:
Phone: 251-405-2527
Email: plong@askbis.com