Microsoft's Surface lineup has become increasingly popular among busy professionals thanks to their compact size, crystal-clear screen resolutions and seamless interfaces. These touchscreen-based devices and laptops boast a range of impressive features that use artificial intelligence (AI) to boost productivity and create a more natural user experience. 
The software giant's most recent round of Surface upgrades brings even more ease to business professionals. That's because they've integrated their devices with Office 365, allowing you easier access to your business files and documents from anywhere on the globe. Whether you're working from your desk, your car, or your corner coffee shop, here's how they can help:
Powerful Audio Transcription
Those who work on the go with love the way Microsoft has integrated their AI-fueled transcription features into Office 365. You can now upload audio files directly into Word, which uses Azure Speech Technology to relay a transcript of the file into a handy side panel. Here, you can review and select relevant segments of the transcript to move into the Word document.
Users can also dictate directly into Word using the dynamic Dictate function. The transcript is readily separated by the speaker and an interactive audio interface makes it easy to jump around the transcription to find the perfect snippet.
To further improve their dictation accuracy, the new Microsoft Surface Pro 7 includes impressive new studio mics that have world-class audio capture capability without the need for extra hardware. 
You'll need OneDrive for storage and the audio transcription feature isn't free. Exact plans and pricing for the subscription will be announced closer to its release date, which will be early 2020 for web users and Spring 2020 for Mobile apps and desktops.
Excel Digital Pen
Gone are the days of logging hours at your desk keying information into Excel files thanks to Microsoft's new Excel feature! Busy professionals can now input numbers and data directly into Excel cells from anywhere on the globe, using only your digital pen and Surface tablet. Those who have spent years keeping receipts and paper invoices for entering later will love how organized and clutter-free you can be when your Excel sheet is always at the tip of your fingers! 
The Excel digital pen feature is aimed at Surface tablets and will be available for free in spring 2020. 
Ink Editor
Ink Editor isn't a new feature for Microsoft Word, but the new lineup includes an upgrade to the feature that makes reviewing and editing documents more natural and dynamic than ever. 
You can now make and reply to comments on any document using the digital pen or dictation feature. Combined with the Ink Editor's previous editing capabilities, this allows users to interact and edit a document from start-to-finish using only the digital pen, microphone, and tablet device.
The upgraded Ink Editor will be available on supported devices with an Office 365 subscription in Spring 2020.
Surface Earbuds
Some of Microsoft's exciting new features are tied to their hardware, such as their Surface Earbuds. These powerful wireless headphones allow for hands-free calling and music playing, but they've also been integrated with Office 365 to boost productivity and allow for natural use across their most popular apps and programs. 
For example, Surface Earbuds are now an integrated support player for Microsoft PowerPoint. Their powerful microphone has improved the accuracy of live captions and subtitles as well as the Presenter Coach from anywhere in the room. They even act as a navigational tool using intuitive gestures, allowing you to change slides and start/stop your PowerPoint without the need for a separate clicker or keyboard.
The Surface Earbuds and wireless charging case cost a steep $250, but their seamless integration with Office 365 makes them well worth the price.
Like Peanut Butter and Jelly, Microsoft Surface and Office 365 are better together. Combining the two makes it easier than ever to achieve maximum productivity while on the go. Do you want more expert insight into essential business technologies to streamline your business? Contact the IT Professionals at BIS today! 
RELATED:
3 Tips for Making the Most of Excel 365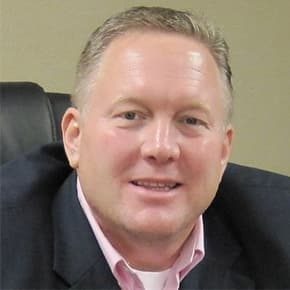 Phillip Long – CISSP, CEO of BIS Technology Group, along with his team of marketing and information technology experts, will walk you through an overview of what your business should be doing to protect your data and plan your digital marketing strategies.
About BIS Technology Group
BIS Technology Group is the technology leader on the Gulf Coast and is comprised of four divisions: Information Technology, Web Design & Digital Marketing, Office Equipment and Business Consulting. Together these divisions help local businesses exceed expectations and allow them to group to their full potential while minimizing risks. To learn more about BIS Technology Group, visit bistechnologygroup.com.
You may reach out to us at:
Phone: 251-405-2527
Email: plong@askbis.com