Is your IT Provider giving you the most bang for your buck? If you're like many businesses, you've probably had the same one for years. They may be satisfactory, but not spectacular – but you've stuck with them because finding a new one takes time (and possibly money) you don't have.
It's an easy trap to fall into, this "if they aren't broke, don't fix them" mentality. But, having the wrong IT provider is likely costing your business more than you think. Their monthly cost may be low, but they're draining you in other areas that aren't as easy to account for – things like unnecessary IT problems, poor asset management, or bad network design.
Because these issues don't come out of your account every month, they may be slipping your notice – but they're costing you big. To put things in perspective, here's what having the wrong IT provider is costing your business.
Slow Response Times
Have you ever called your provider for help with an IT issue, only to be put on a lengthy hold or transferred to an automated message system? You might as well be paying to ask Google!
One of the biggest benefits of hiring a managed IT provider is having an expert on-hand to handle any software or hardware issues as soon as they happen. This saves you the hassle and time of hunting down a repair technician (who may or may not be able to help you) and then waiting for an opening in their schedule. If your IT provider isn't quick to respond to your calls for help, it's costing you hours of time you could be saving by switching to a more reliable (and speedy) company.
BIS is able to provide fast and helpful responses to your IT issues thanks to:
An in-house IT help desk answered by a live person
A full team of IT experts trained on specific technologies to better assist you
A dedication to your success and satisfaction
Excessive Downtime
In dollars, downtime costs businesses an average of $5,600 per minute. This obviously varies significantly from business to business, but the bottom line is this: even a minute of unnecessary downtime is too many dollars down the drain.
But it's not only a monetary loss. Downtime also costs your business in other ways, such as damaging your reputation, causing customer frustration, and keeping your employees from being productive. That's why one of the primary jobs of an IT provider is to be proactive and minimize downtime as much as possible. If you find your business is experiencing excessive amounts of downtime, it's probably time to let yours go.
The right IT provider will offer 24-hour managed IT support with continuous monitoring and maintenance on your server, desktops, laptops, virus protection, and security to prevent problems before they happen. They should also have a strong data backup solution to minimize the negative effects of downtime when it does (rarely) happen.
No Asset Management
IT Asset Management (ITAM) is the practice of keeping tabs on all of a business's IT assets. In broad terms, ITAM includes reviewing the hardware and software currently being used by a business to ensure licensing compliance and determine how assets are being used and where changes can be made.
If your IT provider doesn't offer strong asset management, it's costing your business more than you think. Asset management like that offered by BIS can save you money by streamlining processes and programs, identifying software for which you are over-licensed, or finding assets you're paying for but not using.
Poorly Designed Networks
Your network is the backbone of your business. A properly designed network will be secure, reliable, and efficient, capable of handling all of your current software and equipment – and ready to take on new ones.
In contrast, a poorly designed network will cause problems with both performance and security. Most bad networks don't start that way but result from years of ad hoc solutions that add new equipment and applications without looking at the network's big picture. You may have issues with your LAN/WAN, internet connectivity, video or VoIP quality, VPN, and more.
One sign of a poorly designed network is that your IT provider spends more time putting out IT fires than suggesting new and innovative solutions for your business. While solving IT issues is certainly part of their job, they should have systems in place to prevent frequent problems in the first place – like an efficient and secure network.
As a business, you deserve quality service from your IT provider – and all the benefits that come with it. If your IT provider is costing you one or more of the problems above, the expert IT professionals at Business Information Solutions can help. Contact us today to learn how!
RELATED:
Your Practice Guide to Business Disaster Recovery Plans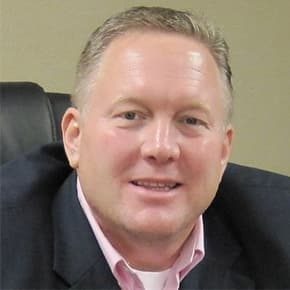 Phillip Long – CISSP, CEO of BIS Technology Group, along with his team of marketing and information technology experts, will walk you through an overview of what your business should be doing to protect your data and plan your digital marketing strategies.

You may reach out to us at:
Phone: 251-405-2555
Email: support@askbis.com