Change is hard for everyone – unless you're Facebook. The social media giant is constantly changing to create better user experiences, from updating its algorithms to launching a new interface to revealing new and improved platform features in Facebook marketing.
This year, Facebook has turned its attention to helping small businesses succeed through the Covid-19 pandemic. It has recently unveiled 3 new features that make it easier than ever for small businesses to make money and manage their accounts on Facebook and Instagram. If you haven't tried them yet, you're missing out on some of the best things to come out of 2020!
To help you catch up, we're spotlighting Facebook to show you the 3 new features you need for your business.
Facebook Marketing Tools
Paid Online Events
Small businesses are still struggling under the continued COVID-19 pandemic. With lockdowns and strict social distancing measures increasing, more people are turning to live video and virtual events to stay connected safely. To help small businesses stay afloat in the current conditions, Facebook launched a new feature in August 2020: Paid Online Events.
This feature allows businesses, creators, educators and media publishers to create online events users can pay to attend. The platform has streamlined the process, allowing Page owners to create online events, set a price, promote and host the event and collect a payment, all from a single place. Facebook is also testing the feature for use in Messenger to create more interactive and personal events.
The opportunity for Facebook marketing with this new feature is practically limitless. Businesses are already using it to host paid online cooking classes, expert talks, fitness sessions, meet-and-greets, and more.
Best of all, Facebook is waiving all fees to host online events through at least August of 2021. That means you can collect 100% of your online event earnings (minus applicable taxes) if you get in on the action now!
Facebook Shops
Online shopping is more popular than ever. In May of 2020, Facebook rolled out the new and improved Facebook Shops to help small businesses strengthen their online presence and make it easier for people to discover and shop for things they love.
Like previous on-platform shopping, the new Facebook Shops feature allows you to easily create online stores on Facebook and Instagram for free. Businesses can choose which items from their catalog they want to feature and create a unique online storefront with customizable cover images, fonts, and colors.
Once created, users will be able to browse your online collection, save products they are interested in and even check out completely – all without ever leaving the app. Plus, businesses can now connect with customers and provide support through WhatsApp, Facebook Messenger, or Instagram Direct. And, as of October 2020, you can now add discounts to products on Facebook to incentivize buyers to quick purchases.
More unique features are coming soon, including an Instagram Shop, live shopping features, and loyalty programs. For now, the new Facebook Shops feature already makes online shopping easier than ever for businesses and customers.
Facebook Business Suite
Facebook rolled out the new Facebook Business Suite interface in September 2020. This feature links your Facebook and Instagram accounts into a single dashboard, allowing you to post, advertise, message, and view insights for both platforms all in one place.
The design is intended to save businesses time and money by providing easier profile management across apps. You can post to both Facebook and Instagram at one time, view your alerts and notifications on an easy-to-use home screen, and view big-picture insights to see what's working – and what's not – on both platforms.
If managing multiple social media accounts feels like a full-time job, the new Business Suite platform will be a game-changer for your business and your calendar.
There you have it! Adding these features to your Facebook arsenal will help you get bigger and better benefits for your business on social media. If you need help getting started or want an expert marketing team to handle your social media strategy, contact us today!
About Business Information Solutions
Business Information Solutions, a division of BIS Technology Group, is a full-service IT support company founded in 2001 that specializes in comprehensive IT solutions to businesses on the Gulf Coast. Learn more by calling 251.410.7601 or visiting askbis.com. BIS is based in Robertsdale, AL.
RELATED:
Digital Marketing Trends: What's Trending and What's Ending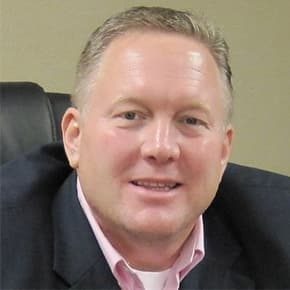 Phillip Long – CISSP, CEO of BIS Technology Group, along with his team of marketing and information technology experts, will walk you through an overview of what your business should be doing to protect your data and plan your digital marketing strategies.

You may reach out to us at:
Phone: 251-405-2555
Email: support@askbis.com