Robertsdale, AL (November 16, 2020) – Business Information Solutions, Inc. (BIS), the leading technology and cybersecurity firm on the Gulf Coast, will be hosting an appreciation lunch for the City of Robertsdale employees, which will be held from 11:00 a.m. to 1:00 p.m. on November 20, at Garrett Park in Robertsdale, AL.
This event is an opportunity for the local businesses to give thanks to over 100 City of Robertsdale employees. Our Robertsdale community has experienced many hurdles this year, including the devastating Hurricane Sally. The swift and compassionate response from each city employee has been outstanding. Thank you to Morgan's Ice, GooRoo's, Magnolia Blossom Café, Willy T's and Mama Lou's for partnering with Business Information Solutions and providing lunch to express their gratitude.
The event will begin at 11:00 a.m. Friday, November 20 at Garrett Park, 18080 Pennsylvania St, Robertsdale, AL 36567, under the pavilion. The lunch is free of charge and all City of Robertsdale employees are invited to attend.
Here is a link to the Facebook event: https://www.facebook.com/events/413454329671453
About Business Information Solutions
Business Information Solutions, a division of BIS Technology Group, is a full-service IT support company founded in 2001 that specializes in comprehensive IT solutions to businesses on the Gulf Coast. Learn more by calling 251.410.7601 or visiting askbis.com. BIS is based in Robertsdale, AL.
RELATED:
BIS Partners with Local Non-Profit Food Pantry in the Fight Against Hunger Throughout Baldwin County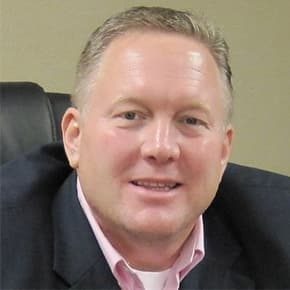 Phillip Long – CISSP, CEO of BIS Technology Group, along with his team of marketing and information technology experts, will walk you through an overview of what your business should be doing to protect your data and plan your digital marketing strategies.

You may reach out to us at:
Phone: 251-405-2555
Email: support@askbis.com