As the Alabama Gulf Coast continues to recover from the unexpectedly severe Hurricane Sally, having a strong Disaster Recovery Plan (DRP) is more important than ever, especially for small businesses across the area.
According to FEMA, 40 to 60 percent of small businesses never reopen their doors after a disaster. While many larger companies spend up to 10 days per month on their continuity plans, many small businesses don't have a disaster recovery plan in place at all – and those that do rarely test or update their plans regularly.
Creating a disaster recovery plan may feel overwhelming, but it's easier (and more important) than you think. If your DRP is outdated (or non-existent), follow this practice guide to creating a disaster recovery plan to guarantee your business's success no matter what life (or mother nature) throws your way.
Pre-Disaster
Many businesses focus their disaster plan around what they'll do after a disaster strikes. The truth is, the actions your business takes before the disaster hits are just as important – if not more so – to your ultimate success.
"The area most people miss in a disaster recovery plan is identifying the threat pre-disaster," says Philip Long, CEO and CISSP of Business Information Solutions. "In our area, even a small storm can cause power outages that knock a business offline for days and cost them thousands of dollars."
A pre-disaster plan should go into effect at the first sign of an approaching storm. To make it easier for your business to rebound quickly post-disaster, consider implementing the following pre-disaster steps:
Identify The Threat. This one goes without saying. The first step in your pre-disaster plan should be to identify a threat to your business. Because even a short disruption of service can cost a small business thousands of dollars, any potential threat should be taken seriously.
Note Potential Risks. Take note of what potential risks your business is facing due to the approaching disaster. These could include risks to your physical equipment or building, data loss, connectivity issues that prevent you from working post-disaster, and others. Knowing which risks your business faces will help you determine which aspects of your DRP to implement.
Gather Leadership Team To Discuss Timelines. A key element in any successful DRP is a qualified leadership team, also known as an Incident Response Team. This group of trusted individuals will be responsible for creating, implementing, and maintaining your disaster recovery plan. At the first sign of an approaching storm, gather your leadership team to discuss timelines and processes for executing your DRP.
Notify All Company Personnel of Potential Threat. Your pre-disaster communication plan is crucial to keeping your whole team on the same page. Consider assigning a communication chain of command to your leadership team to be sure all company employees are notified quickly and consistently about the potential threat.
Your communication plan should include information on the potential threat, timelines and expectations for employees pre- and post-storm, and advice on how personnel should respond to any client questions about the disaster.
Notify Off-Site Team. If you have any remote or off-site personnel, be sure to include them in your communication plan. Just because they aren't working in your building doesn't mean they won't be affected – or won't prove useful – in the event of a disaster!
If you have a professional solution for business continuity like BIS Backup & Disaster Recovery (which you should), now is the time to notify your IT provider and discuss steps for disaster prevention and recovery.
Check Generator and Do Test Run. If your business is in a disaster-prone area, a generator could save you thousands of dollars in the event of a prolonged power outage. Before disaster strikes, be sure to check that your generator has fuel and complete a test run to be sure it is in good working condition.
Make Off-Site Arrangements. Depending on the severity of the storm, your business may be forced to relocate temporarily to continue working through disaster recovery. To minimize the amount of downtime your company could face, begin making off-site arrangements as soon as possible. That includes choosing a location, preparing vehicles to transport employees and equipment, securing hotels or other short-term rentals, and having plenty of cash available for unexpected expenses.
Review Inventory of Off-Site Materials. If you have crucial business materials stored off-site, it's important to make an inventory of them pre-disaster. This will help you assess damages after the storm as well as make sure you have access to critical items you may need to resume operations as quickly as possible. Your off-site inventory should include:
Hardware
Software (Master Discs, Licenses, URLs)
Circuit ID Information
Employee Information
Client Information
Post-Disaster
After a disaster, your DRP should focus on assessing the damage and taking action to return to normal operations as quickly as possible. According to that same FEMA report, 90% of smaller companies will fail within a year unless they resume operations within 5 days of a natural disaster.
Account for All Personnel. Check with all company personnel post-storm to be sure they are safe and able to return to work. Have a plan in place to reassign roles in the event an employee is unable to resume their duties immediately following a disaster.
Conduct an External Damage Assessment. Do a thorough examination of your external work or office building. Check for visible damage to all structural areas, including the roof, walls, foundation, doors, and windows, to be sure it is safe for company personnel to return to the building. If in doubt, contact a professional before entering any damaged building.
Conduct an Internal Damage Assessment. Once the building has been deemed safe to enter, conduct a thorough examination of your internal workspace. That includes checking for internal leaks or water damage to the structure as well as your office equipment. Be sure to take plenty of photos of any internal damage for insurance processing.
Contact Off-Site Team. If you have remote or off-site personnel, let them know about your business status and when they will be expected to resume working.
Verify if Any Services Are Available
If your building is safe to occupy, you'll likely want to resume operations as quickly as possible. Verify which critical services are available and check on timelines for restoration on any that are not working. Your critical services may include:
Power
Water
Fiber
Internet
Servers
Need more help creating a Disaster Recovery Plan (DRP) for your small business? We can help! Contact the experts at Business Information Solutions for easy, stress-free solutions for all of your IT needs – both during a disaster and during the every-day grind.
RELATED:
How To Prevent Data Loss In Microsoft 365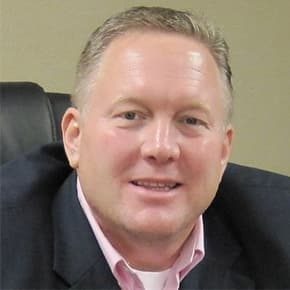 Phillip Long – CISSP, CEO of BIS Technology Group, along with his team of marketing and information technology experts, will walk you through an overview of what your business should be doing to protect your data and plan your digital marketing strategies.

You may reach out to us at:
Phone: 251-405-2555
Email: support@askbis.com