In today's world, nothing is safe from scammers – not even the Covid-19 vaccination. The U.S. Department of Health and Human Services (HHS) has issued a nationwide fraud alert warning Americans that scammers are using calls, text messages, social media platforms, and door-to-door tactics to conduct a variety of COVID-19-related vaccine scams.
These fraudsters offer everything from fake Covid-19 tests to early vaccination appointments and even false HHS grants to trick vulnerable individuals out of their money and personal information. One recently reported scam offered the chance to skip the lines and receive an early dose of the Pfizer vaccine for $79.99 – an enticing but ultimately false opportunity.
As millions of frontline workers and high-risk patients are now lining up to receive this potentially life-saving treatment, it's more important than ever to stay vigilant.
Stay Cautious
Federal and state officials are warning Americans to stay on high-alert about the vaccine scams and follow a few recommended guidelines to avoid vaccination scams:
Always turn to trusted resources like your doctor or local health department for information on medical treatments, including the Covid-19 vaccine.
Do not respond to any solicitations about the vaccine. Government and state officials will not call you or go door-to-door asking for personal information to receive the vaccine. You will not be asked for money to enhance your ranking for vaccine eligibility.
Do not buy any coronavirus testing kits, treatments, or vaccines online or through social media sites.
Be suspicious of any unsolicited calls or visitors offering Covid-19 tests or supplies. If you receive a suspicious call, hang up immediately. Do not respond to, or open hyperlinks in, text messages or emails about Covid-19 from unknown individuals.
Do not give out any personal or financial information over the phone. You will not be contacted by Medicare, HHS grant services, or government officials via phone regarding your Covid-19 vaccination.
If you suspect Covid-19 health care fraud, report it immediately online or call 800-447-8477.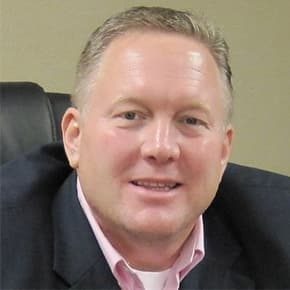 Phillip Long – CISSP, CEO of BIS Technology Group, along with his team of marketing and information technology experts, will walk you through an overview of what your business should be doing to protect your data and plan your digital marketing strategies.

You may reach out to us at:
Phone: 251-405-2555
Email: support@askbis.com