[youtube https://www.youtube.com/watch?v=wnHJ81nPG8M]
A Year in Review,
After such a historically tumultuous year as 2020, it's hard to imagine the late, great, Bob Hope ever singing, 'Thanks for the Memories' at year's end. With a pandemic, wildfires, murder hornets, a record number of hurricanes, an unprecedented election, and what all else, it has been, for many, one to forget. However, we at Business Information Solutions (BIS) prefer instead to remember what the Roman poet Horace said over 2,000 years ago, "Carpe Diem" or 'Seize the Day'. A year of such upheaval can also be the most opportune time to look ahead, to see a future of possibilities, to change. And so, with that, BIS is proud to announce a new path, a new direction, a new vision.
BIS has undergone a major reorganization, a reorganization we believe points us to being the premier Managed Service Provider (MSP) on the Gulf Coast. Phillip Long, co-founder and CEO, has become the sole owner and is enthusiastic about BIS' restructuring efforts. Mitch Carlson, the new Chief Operations Officer, comes to BIS with a wealth of business and IT experience. Rick Bullard, the new Chief Technical Officer, is an exceptionally skilled IT professional and has already made significant positive changes in the way BIS responds to IT challenges. Lorri Parsons, our dedicated Chief Finance and Human Resources Officer and one of the longest-serving staff members on board, is the consistent glue that holds the place together. She brought Buffie Twigg on board as her assistant, and Buffie brings with her years of outstanding accounting experience. Vicki Clarke has assumed the role of Service Manager, and her years of business ownership make her the perfect fit for directing IT traffic. The Marketing team has undergone an exciting metamorphosis (and a name change!) and is now known as Summit Marketing – more on that in a moment. With a team of dedicated professionals in Dispatch, Sales & Marketing, our Procurement Division and Security Operations Center, as well as our superior Help Desk and Onsite Technicians, we are poised to make 2021 a year to remember!
To highlight a few examples of our continuing drive to strive for customer support and partnership excellence, BIS has:
Undergone contract standardization
Begun a full client migration to Office 365 from an on-premise solution
Automated our Client Onboarding and Technical Business Review (TBR) processes, to enhance the overall experience for new and existing clients
Launched a concerted effort to move to a Direct to Cloud (D2C) backup solution
Placed Professional Development at the forefront of our employee's goals to be the leader in understanding and executing our client's business needs.
We would also like to introduce you to 'Summit Marketing'! With an emphasis on a Return on Investment (ROI) strategy, we are poised to better leverage your social media and ad space presence. Our new and exciting tools and ideas will help get you and your business there, and we believe our success will be measured by your success.
As we look toward the year 2021, BIS has exciting plans for where we want to go:
Hiring another Senior Level Security Professional to form a Managed Service Security Provider offering, further securing your most precious business asset – data
Leveraging Cloud technology and space, making businesses and employees more agile
A rededication to providing free IT knowledge through Webinars, Tech Tips, and awesome Podcasts, among others
We have other exciting items to reveal – coming soon!
What will not change is our unwavering commitment to excellence and customer support. From what started some twenty years ago with recognizing a need for robust IT support and a passion to provide superior quality in a local Information Technology company, we have grown to partner with clients from Gulfport to Gulf Breeze. However, BIS will never be satisfied with the status quo and instead will continue our relentless pursuit to be the MSP standard-bearer on the Gulf Coast.
I want to say thank you for the past 20 years of supporting BIS and we look forward to a brighter than ever future in 2021.
If you have questions or would like to schedule a call for further clarification, please call 251-405-2555.
Looking forward to a great New Year!
Phillip Long, CEO
---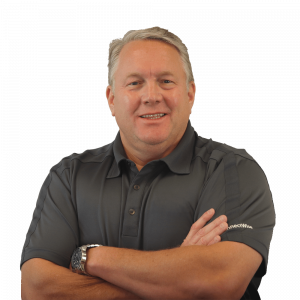 Phillip Long – CISSP, CEO of BIS Technology Group, along with his team of marketing and information technology experts, will walk you through an overview of what your business should be doing to protect your data and plan your digital marketing strategies.

You may reach out to us at:
Phone: 251-405-2555
Email: support@askbis.com