A strong company culture is one of your organization's most valuable assets. Many modern employees value the right work culture over any other factor, including job duties, benefits, and even pay. When your team has a strong connection to your company (and each other), they're more likely to be motivated and productive – and less likely to look for better opportunities elsewhere.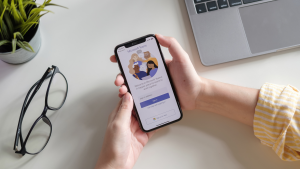 Unfortunately, creating a strong company culture isn't always easy. It has become especially difficult in the last year as more employees have made the switch to remote working. How do you create a cohesive company culture when your team isn't in the same room – or even the same city?
The answer, of course, lies in technology. Specifically, in platforms like Microsoft Teams,  a cloud-based collaboration tool that keeps your team connected across digital devices. Teams is packed with great features that make it easier than ever for your team to collaborate, communicate, and connect with one another – all key factors in creating and maintaining a strong company culture.
Here are 6 simple ways you can keep your company culture strong with Microsoft Teams:
Stay Connected on Channels
Channels are a subset in each team that organizes conversations by topic, project, or other themes. For example, your marketing team may have a channel to discuss current products, one for upcoming projects, and another for department procedures. When used properly, these threaded conversations encourage consistent communication and foster team-wide dialogues that keep colleagues connected.
While channels are great for working projects, you should consider having at least one informal channel where employees can come together to grow your company culture. Think of it like a virtual watercooler and encourage your team to connect over a virtual coffee, share something they are thankful for, or talk about trending topics. With custom features like gifs, stickers, and emojis, your employees (and your leadership team) can enjoy easy self-expression, a key factor in raising job retention.
Host Virtual Events
High-quality video calls and conferences are great for virtual meetings – but that's not their only purpose. To maintain a strong company culture, you should also use these digital spaces for less formal get-togethers, such as a Monday weekend recap or a Friday afternoon cocktail hour. This keeps your remote employees engaged with your on-site team and shows you value your staff as people, not just profits.
Collaborate on Projects
The way your people work together says a great deal about your company culture. If your team isn't in the same room (or even the same building), collaboration can quickly turn into a practice in patience. Teams makes digital collaboration easier than ever by allowing employees to work together seamlessly across devices. Your teams can create and edit files, make real-time comments, and even share their screens without ever needing to switch apps.
Share the Calendar
Like most collaboration platforms, Microsoft Teams has a shared calendar that allows all members of a team to be alerted to important dates, schedule meetings, and generally stay informed on what is happening when.
In terms of company culture, the shared calendar can do so much more than ding on approaching deadlines. It can also be used as a tool to recognize and celebrate your staff, such as sending a company-wide alert on employee birthdays or work anniversaries.
Polls and Surveys
Employee feedback is key to maintaining a culture where everyone feels involved. In Teams, you can create a simple poll in just a few clicks and add it to a channel or chat to quickly hear from members of your team no matter where they are. Using Microsoft Forms, you can even launch a poll before, during, or after a virtual meeting that attendees can view and answer from any device.
Use Disco
Disco is "a culture platform for remote teams" that you can easily integrate into your Teams platform. It allows you to reinforce your culture by awarding "Kudos" to employees and colleagues that emulate your company values. A dashboard keeps track of employee kudos and engagement, offering rewards and recognition to the top team members each week.
When used the right way, Teams can be a powerful tool for maintaining a strong company culture that keeps your staff happy and productive. If you aren't sure how strong your company culture really is, request our FREE bundle of templated company policies to begin building a culture that benefits your business.
Oops! We could not locate your form.
If you need help with Teams (or any other Microsoft 365 product), contact us today!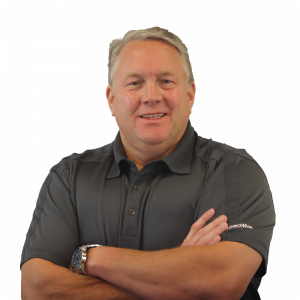 Phillip Long – CISSP, CEO of BIS Technology Group, along with his team of marketing and information technology experts, will walk you through an overview of what your business should be doing to protect your data and plan your digital marketing strategies.
You may reach out to us at:
Phone: 251-405-2555
Email: support@askbis.com