A strong human resources (HR) department helps your business create and maintain its most valuable asset – your employees. Despite the common stigma, HR doesn't just field employee complaints and maintain PTO calendars! They're responsible for everything from distributing company documents to onboarding and training new staff to maintaining your company culture and more.
With such a large and important workload, HR departments can often find it hard to stay on top of every task. Businesses have increasingly turned to modern solutions to help their HR team lighten the load and cut down on redundant work. One of those solutions is Microsoft SharePoint.
A powerful intranet platform designed to increase business productivity, SharePoint is also a powerful tool for human resources management. Through easy document sharing, team collaboration, and automated processes, SharePoint can easily help your HR team take the madness out of managing your manpower.
Here are 4 ways SharePoint can help with Human Resources:
Company Documents
There is one true stereotype about HR departments: they push a lot of paperwork. Company policies and procedures, employee contracts, and training manuals are just the tip of the HR document iceberg. Each time one of these documents changes, HR departments are tasked with sending new copies company-wide – a task that becomes twice as hard if they need updated employee signatures.
SharePoint's document library fixes this problem. HR departments can store all company forms, policies, procedures, and other documents in a central location, giving easy access to all employees. You can set alerts and notifications to be sent when new documents are uploaded and even send reminders to specific employees who haven't completed the latest version.
Hiring and Onboarding
From searching for the right candidate to completing the hiring process to employee onboarding, it usually takes many different people and departments to add a new employee to your team. SharePoint can help HR streamline these processes for faster and more efficient hiring and onboarding.
There are several ways SharePoint can help with hiring and onboarding. You can create a resume database that allows approved users to search for all candidates that match a specific position or skill set. When you've decided on a hire, you can create automated workflows to streamline onboarding tasks and even track their completion across departments.
Employee Reviews
Busy HR departments can have things fall through the cracks, and it's usually your yearly employee reviews. While it may seem harmless, putting employee reviews on the backburner is bad for your business and your company culture. Luckily, SharePoint's automation and storage capabilities are here to help. You can set alerts to remind you (and employees) of upcoming reviews, design dashboards to automate the process, and store review information in secure folders that only approved users can access.
Keep up with Continued Education
If you work in an industry that requires professional certifications or continued education, being sure your team is meeting the mark can be a full-time job. SharePoint can take the burden off your HR department by creating a workflow to manage and maintain your company compliance. You can set alerts to remind employees of expiring credentials and develop forms where training requests and completions can be submitted and approved.
If you need help setting up SharePoint (or any other Microsoft 365 product) for your company, contact us today!
Not quite ready to implement SharePoint into your HR department? To help you get the ball rolling, download our FREE bundle of templated company policies to give your business a professional edge.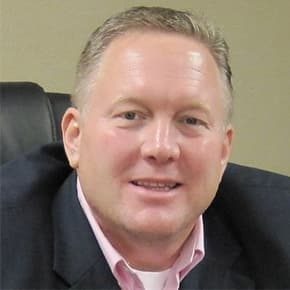 Phillip Long – CISSP, CEO of BIS Technology Group, along with his team of marketing and information technology experts, will walk you through an overview of what your business should be doing to protect your data and plan your digital marketing strategies.
You may reach out to us at:
Phone: 251-405-2555
Email: support@askbis.com