If you build it, they will come. Unfortunately, this inspirational business mantra doesn't quite apply to your website blog. You may have the best blog on the web but still be hearing digital crickets when it comes to your website traffic. What gives?
A blog is an extremely effective tool for driving website traffic when it's put in front of the right audience. While your blog posts must be valuable and engaging, they also need to be easily accessible to web users if you want to cash in on your content. That means they should show up in online searches, pop up in email inboxes, and rise to the top of social newsfeeds. Top traffic comes from being top of mind!
If all that seems overwhelming, don't worry. We've created a helpful guide to take the panic out of promoting your blog the right way. Read on to learn 3 easy ways to use a blog to gain website traffic.
Optimize Your Blog for Search Engines
If you want your blog to attract new visitors, they'll need to be able to find it. That means optimizing every blog post to make it easy for search engines to crawl, categorize, and include it in relevant search results. There are entire articles dedicated to blog search engine optimization (SEO), but a few key steps can get you a long way to the first SERP:
Include relevant keywords. Use an online tool like SEMRush to find relevant keywords that are high in search volume but low in competition. Each post should focus on one main keyword phrase that is included in all key areas.
Write a great title. Your post titles should capture the attention of your audience and the search engine bots. Include your focus keyword phrase in your title and use click-worthy formats like questions, lists, and how-tos.
Make a meta description. A meta description is the small block of text underneath each website title on a search engine results page. It should be under 160 words and describe in detail what the user will find in the full article.
Make it scannable. Giant blocks of text are not user-friendly and will create high bounce rates on your site. Keep your posts concise and scannable by using headers and subheaders, small paragraphs, and bulleted lists.
Include internal links. When possible, include links to relevant sections of your website in each post. This can be a related article, a service page, a contact form, etc. This will boost your SEO and encourage new visitors to venture to other areas of your site.
Include it in your Email Marketing
Email marketing is the most cost-effective and efficient form of marketing in your arsenal. That's because users that subscribe to your mailing list are already invested in your brand and interested in staying up-to-date on your business. It's like having a waiting audience for every post you make!
When you create a new blog post, include a link and call-to-action on your email newsletter to encourage subscribers to learn the latest. You should also add a subscriber link to every post so new users are able to sign up for future updates.
Share it on your Social Channels
Like your mailing list, your social media channels are a great way to get loyal customers on board with your blog. Unlike email marketing, social media also gives you access to the newsfeeds of new users that are waiting to learn valuable information from your site.
When you post a new blog, share it across all of your social channels including Facebook, Twitter, LinkedIn, Pinterest, and Google+. For an even better reach, encourage others to share your content by placing a call-to-action and appropriate share links at the bottom of each post.
Ready to take your website traffic from empty road to rush hour? The team at Summit Marketing can help! We handle everything from content creation to professional SEO services to digital marketing and more. Contact us today to learn how we can help your business!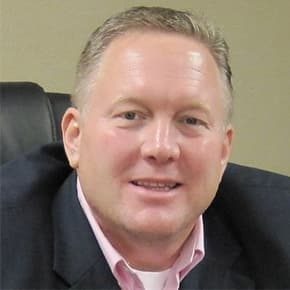 Phillip Long – CISSP, CEO of BIS Technology Group, along with his team of marketing and information technology experts, will walk you through an overview of what your business should be doing to protect your data and plan your digital marketing strategies.
You may reach out to us at:
Phone: 251-405-2555
Email: support@askbis.com