Marketing and Sales is one of the most important departments for any business that wants positive growth and increased revenue. Because sales and marketing activities have so many moving pieces, these departments can also be one of the most disorderly and even chaotic departments in a company. Without careful consideration to collaboration and automation, a sales and marketing department can actually drain your revenue instead of increasing it!
That's where Microsoft SharePoint comes in. This web-based collaboration platform can greatly increase productivity in your sales and marketing department with a wide range of features designed to make it easier to store, share, manage, and collaborate on company content.
The best part is that it integrates tightly with Microsoft Office 365, and if you have an Office365 subscription you already own it! Here's how you can use Microsoft SharePoint in your Sales and Marketing Department to increase revenue:
Manage Marketing Materials. SharePoint allows you to create a central repository where employees can easily access all of your marketing and sales collaterals, presentations, client documents, and more. But it's not just a storage system – you're also able to organize, update, announce changes to, and add comments or instructions to each piece of content in your library.
This will help increase your revenue in a few ways. First, you'll cut down on time employees spend searching through files and folders for marketing materials. You'll also guarantee that each employee has access to the latest materials, keeping your brand cohesive. Finally, administrators can set certain files to be available offline, ensuring quick and easy access for employees that are remote or are on the road. 
Master Marketing Calendar. When you're juggling multiple campaigns at one time, things are likely to fall through the cracks. If you struggle to keep everyone on the same page, tasks may be overlooked, deadlines may get missed, and your reputation (and growth) will suffer.
SharePoint addresses this problem by offering a master marketing calendar where you can schedule upcoming dates and deadlines, create and assign tasks, arrange meetings, and more. It integrates with Outlook, allowing multiple departments to sync the calendar into their Outlook client and get automatic updates and notifications on their browser. 
Streamline Processes. SharePoint allows you to streamline your sales and marketing processes by creating team sites, customer and partner portals, inter-department workflows, and even automated functions. This creates virtual meetings and conference rooms that allow for easier collaboration on your team as well as more engaging communication with your clients than you can get with a simple email. You can even integrate PowerApps for features like digital signatures!
Integrate with Salesforce. SharePoint integrates seamlessly with Salesforce, one of the leading Customer Relation Management (CRM) platforms on the market. Merging the two programs allows users to access both forms of content without the need to swap between platforms, saving time and increasing productivity. As a bonus, you'll save a significant amount on licensing fees by storing your content in SharePoint instead of in Salesforce.
These SharePoint functions can help your sales and marketing department work more efficiently, boost productivity, and ultimately increase revenue.
If you need help implementing SharePoint into your business, the expert team at Business Information Solutions can help! We offer a FREE Microsoft 365 strategy discussion that's customized to your industry to help you get the maximum ROI in every department. Contact us to claim yours today!
Virtual Lunch-n-Learn: How to Avoid Getting Hacked
https://pronto.zendesk.com/agent/tickets/647304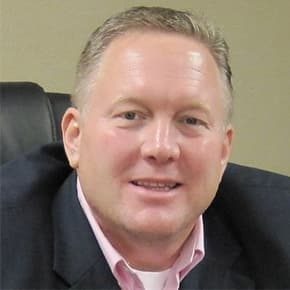 Phillip Long – CISSP, CEO of BIS Technology Group, along with his team of marketing and information technology experts, will walk you through an overview of what your business should be doing to protect your data and plan your digital marketing strategies.
You may reach out to us at:
Phone: 251-405-2555
Email: support@askbis.com