A staggering seven in ten U.S. employees made the switch to remote work during the early days of the novel Coronavirus outbreak. Since then, many employees and businesses have turned to remote working permanently. While remote working presents many advantages for companies and employees, it also has its fair share of challenges. The most common challenge for remote working is a lack of bandwidth connection.
For many employees, their at-home internet connections aren't sufficient to handle their working needs. To guarantee that you or your employees can work from home successfully, it's important to be sure that you have an adequate bandwidth connection. Here's how to determine how much bandwidth you have – and need – for working remotely.
What Is Bandwidth?
Bandwidth is the maximum amount of data that can be transferred across a network or internet connection in a specific amount of time. Its most commonly calculated as megabits per second (Mbps).
Bandwidth is often confused with internet speed. To understand the difference, imagine your data transfer as a highway. Your bandwidth would reflect how many cars can physically pass down the highway in a given time by measuring the number of lanes; a two-lane highway will allow far fewer cars than a four- or six-lane highway. In contrast, your internet speed would reflect the maximum speed a car driving down the highway could drive.
This example also shows the close relationship between bandwidth and internet speed. Though a car can drive 100 mph, it will be forced to slow down if it encounters a traffic jam. In the same way, fast internet speeds will slow if your bandwidth isn't large enough to funnel the amount of data you're transferring.
In other words, it's important to have enough bandwidth to allow your internet speed to work at maximum efficiency. This will improve your remote work experience by allowing faster and more seamless data transfers.
Your Internet Service Provider (ISP) can help you determine your minimum bandwidth speed. There are also countless websites such as speedtest.net that can run a fast and easy speed test to reveal what bandwidth your system is running on.
Do You Have Enough Bandwidth to Work Remotely?
As with many tech-related questions, the answer is it depends. That's because the amount of bandwidth needed is based on several factors, such as the nature of your job and which apps and/or programs you need to work successfully.
Basic functions such as email, text chat, and document creation require very little bandwidth to complete. If your job consists of these types of no-frills tasks, your home bandwidth connection may be adequate to meet your needs. By contrast, if your job requires more complex processes such as video calling, you'll need a higher bandwidth to achieve them.
Another thing to consider is how many users need access to your bandwidth. Thanks to Covid-19, many families have both parents working from home while their children are attending school online. If that's the case, you'll need to upgrade your bandwidth accordingly. If yours is the only device using your connection during working hours, you may get away with a smaller plan.
Resources for Bandwidth Requirements
Browse the links below to view the minimum requirements for the most popular apps used by remote employees:
Zoom
For dedicated IT support and helpful tips on working remotely, contact us today! From cybersecurity solutions to security and compliance training for remote employees, we can help your business convert to working from home as comfortable and productive as possible.
RELATED:
Coronavirus: How to Prepare Your Staff to Work Remotely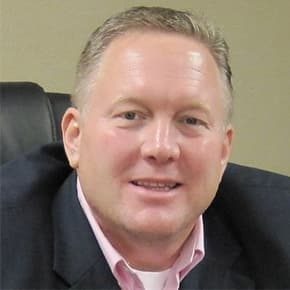 Phillip Long – CISSP, CEO of BIS Technology Group, along with his team of marketing and information technology experts, will walk you through an overview of what your business should be doing to protect your data and plan your digital marketing strategies.
About BIS Technology Group
BIS Technology Group is the technology leader on the Gulf Coast and is comprised of four divisions: Information Technology, Web Design & Digital Marketing, Office Equipment and Business Consulting. Together these divisions help local businesses exceed expectations and allow them to group to their full potential while minimizing risks. To learn more about BIS Technology Group, visit bistechnologygroup.com.
You may reach out to us at:
Phone: 251-405-2527
Email: plong@askbis.com