Robertsdale, AL (September 9, 2020) – Business Information Solutions, Inc. (BIS), the leading technology, cybersecurity and marketing firm on the Gulf Coast, is thrilled to announce that Jamie Moyer has been promoted to Director of Client Relations and Purchasing. She is responsible for maintaining a proactive relationship with clients and supporting them in meeting their business goals through technology.
In September 2016, Moyer was hired as a purchasing assistant at BIS and later went on to become the purchasing manager. Now, in her new role as director of client relations and purchasing, she handles both purchasing and client satisfaction.
"From keeping our purchasing department running smoothly to developing successful relationships with our clients, Jamie is an integral part of our organization," said Phillip Long, CEO of BIS. "I'm really excited about this role and its emphasis on client relationships. Every quarter, Jamie will meet with our customers to perform a technology business review that will center on achieving business goals through proactive technology and security. With this addition to our Sentinel managed services plan, I really believe it sets us apart as we go beyond traditional IT support."
With Moyer heavily focusing on client relations, BIS customers can expect to see positive improvements in customer service as well as quarterly technology business reviews where she'll work with them to develop a strategic technology roadmap to meet their business goals.
The video announcement can be viewed at https://www.facebook.com/ASKBIS/videos/335118244183088.
About Business Information Solutions
Business Information Solutions, a division of BIS Technology Group, is a full-service, local IT firm founded in 2001 that specializes in comprehensive IT solutions to businesses on the Gulf Coast. Learn more by calling 251.410.7601 or visiting askbis.com. BIS is based on Robertsdale, AL.
RELATED:
BIS Partners with Local Non-Profit Food Pantry in the Fight Against Hunger Throughout Baldwin County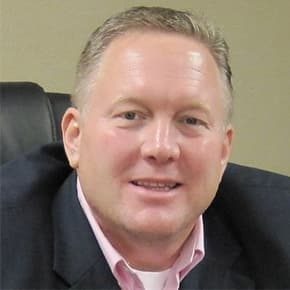 Phillip Long – CISSP, CEO of BIS Technology Group, along with his team of marketing and information technology experts, will walk you through an overview of what your business should be doing to protect your data and plan your digital marketing strategies.

You may reach out to us at:
Phone: 251-405-2555
Email: support@askbis.com