With an incredible 42 percent of the U.S. workforce working from home thanks to Covid-19, the need for digital solutions to boost productivity while out of the office is on the rise. Always an industry leader in its field, Microsoft has risen to the challenge with a lineup of great productivity tools in Microsoft 365 to help employees and businesses work more efficiently while on the go. Whether your team is working from home full-time or only occasionally, use these great Microsoft 365 features to keep them engaged and connected from anywhere on the globe.
Video conferencing is a must-have tool if your team is working from different locations. Microsoft Teams' video conferencing tool provides high-quality video calls to turn any location into a collaborative boardroom. As long as they have a valid email address, you can invite anyone to tune-in to your meeting, from anywhere on the globe.
There are many video conferencing options, so why choose Microsoft Teams? In a word: features. The Microsoft platform is packed with tools and tricks to make every meeting more productive and more personal. Things like live captions, recording and transcription options, and customized backgrounds make every online conference feel like an in-person meeting before and after the call.
If any member of your team is a visual learner (hint: most people are), Microsoft Teams' screen sharing feature will be a game-changer. Share your computer screen across any connected device during a video call or in a chat to keep attendees and employees connected and your communication concise.
In Microsoft Teams, you can choose what you want to share – a single file, a web browser page, or your entire desktop. It's also integrated into other great 365 features like Whiteboard, allowing your team to work collaboratively in real-time no matter where they are.
The chat feature in Microsoft Teams takes collaborative work to a whole new level. The powerful platform allows you to exchange messages in real-time with a single employee or the whole team, reducing noisy email alerts and saving your conversations in one easy place. You can also share screens, upload files and add permissions, and work together in other apps like Word or Excel to collaborate on projects instantly.
The chat feature is especially handy for those times you're working away from your desk. It can be accessed from any device, anywhere, and includes voice-to-text options so you can create and reply to messages while working on the go.
The Microsoft 365 Whiteboard app is a digital canvas with virtually unlimited possibilities. Like an in-person chalkboard or video projector, your whiteboard allows you to collaborate visually with written notes, charts and graphs, images, and more. You can share your whiteboard across devices with any member of your team in real-time, boosting productivity through activities like brainstorming, project planning, data review, and online meetings.
Best of all, every canvas you create is automatically saved to your cloud and can be accessed at any time. No more wondering where you placed the notes from last week's meeting!
If your team is spending more time working on the go, Microsoft 365 can help keep them engaged, connected, and productive from anywhere on the globe. And, the experts at BIS can help streamline your IT and network security to keep your company protected at all times! Contact us today to learn more.
RELATED:
How To Prevent Data Loss In Microsoft 365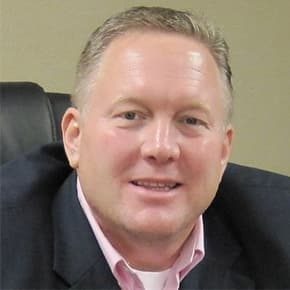 Phillip Long – CISSP, CEO of BIS Technology Group, along with his team of marketing and information technology experts, will walk you through an overview of what your business should be doing to protect your data and plan your digital marketing strategies.

You may reach out to us at:
Phone: 251-405-2555
Email: support@askbis.com