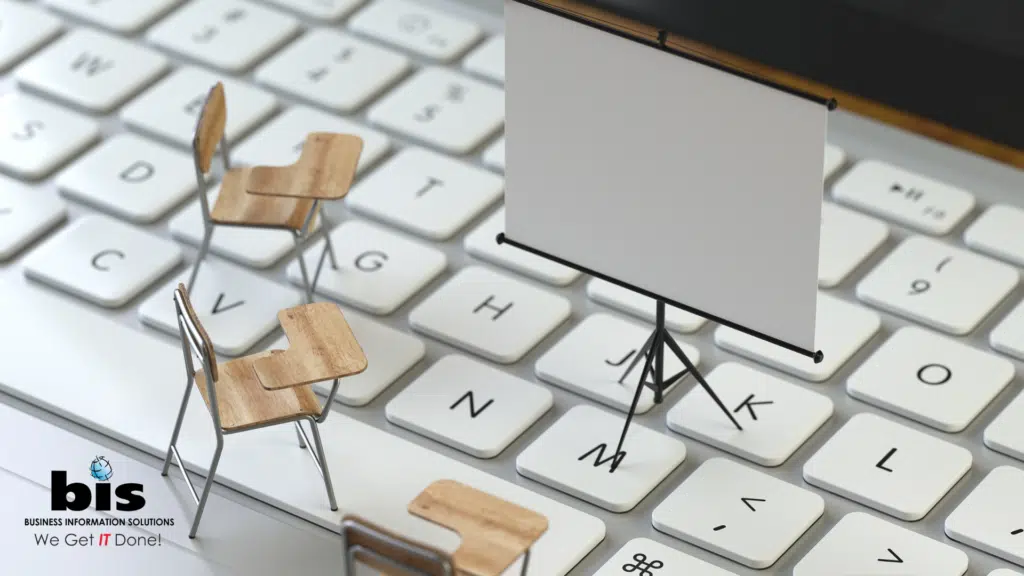 The National CyberSecurity Alliance (NCSA) reported that only 73% of people were confident they could identify a phishing email or malicious link. Additionally, they found less than half of people working remotely didn't feel fully ready to access data and systems securely. 
As cyber threats continue attacking businesses, all it takes is one employee to slip up and cause a catastrophic data breach resulting in possible compliance penalties and PR costs. Organizations should have a multi-layered cybersecurity strategy in place to combat against cyber criminals. However, one key component that's often overlooked is a cybersecurity training program for employees. Think of it as building a human firewall.
Here's how to develop an effective, internal cybersecurity program:
Keep It Consistent with Relevant Information
One training isn't enough. Your staff needs to consistently train on new threats being released into the cyber world. In addition to a yearly, comprehensive course, we recommend weekly, micro training videos with a short quiz based on current events. This keeps employees on their toes and ready to identify any new threats.
Encourage Participation by Making It Fun
Employers need buy-in from all staff including management. That's the only way this training program will be successful. Schedule a kick-off meeting with the entire company to roll out the new program. Don't forget to set deadlines! 
One of the best ways to get engagement is to have fun and celebrate successes. We suggest creating a friendly competition. Reward the quarterly winner or make the person with the worst quarterly score wear a fish hat for a day. 
Remember, your team looks up to you. Your participation is crucial to the program's success. 
Strive for Results
At the end of the day, it's all about results. You need to know that your employees are getting the education they need to effectively detect threats and avoid devastating breaches. 
After every training, employees should test their knowledge. It's important to pick a program that does this as it's a great indicator of your company's overall risk. Managers should review their employees' progress and include their scores during evaluations.
Struggling to Create or Find a Cybersecurity Training Program?
If you're struggling to develop or find a cybersecurity training program for your organization, we can help! We have one of the best platforms in the industry that does everything discussed above.
Book a time on Phillip's calendar below to discuss your cybersecurity training program.
ADDITIONAL RESOURCES
Phillip Long – CISSP, CEO of BIS Technology Group, along with his team of marketing and information technology experts, will walk you through an overview of what your business should be doing to protect your data and plan your digital marketing strategies.
You may reach out to us at:
Phone: 251-405-2555
Email: support@askbis.com